S.I.N.G. Ghana Chapter Mixer and Membership Drive Event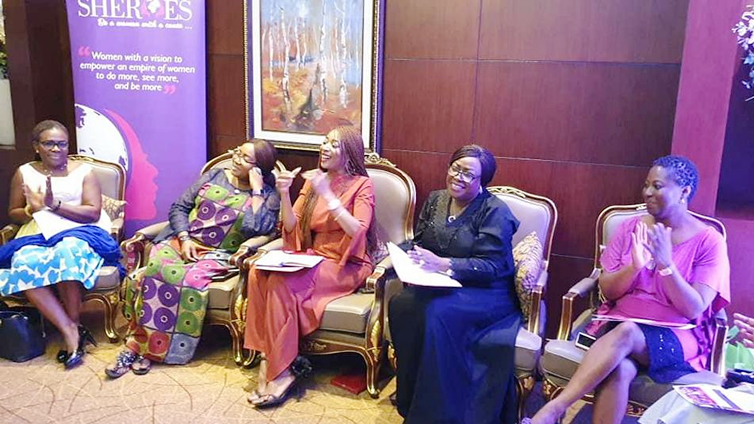 With excitement and zest the SHEROES International Networking Group (S.I.N.G.) Ghana Chapter organized a Networking Mixer, which took place on Wednesday, July 24, 2019 at the beautiful Tang Palace in Accra. The featured guest speaker was the Prolific Speaker Extraordinaire Dayo Benjamins-Laniyi. With the benefit of Dayo's knowledge and passion, we reflected on: 'Seeking Your Purpose: Realistic Tools For Defining Who You Are?'
Dynamic and enthusiastic Ghanaian women, and a few other nationals, who are compassionate and want to see their fellow women succeed in business and life, patronized the event. Executive Director of SHEROES Foundation, Flossy Menson said, "Most women are so busy with work and family responsibilities, and often don't have or take the time to reflect on what their purpose is. We need to learn to make time for networking in order to grow our businesses and to engage, connect and collaborate with each other".
During her presentation to the group, Dayo declared that, "what you see is what you seek and what you seek is what you find, no one can find your purpose for you". You have to look within to find your calling because the heart knows all of the answers, and that we need to take time to listen to our hearts, and to recognize the need to balance the rational and emotional needs of the head and the heart. This action is also a way of showing more love and respect for ourselves.
S.I.N.G. is a networking platform instituted by the SHEROES Foundation to unite dedicated women in order to advance the status of women and girls in Africa and the diaspora. They do this through local and international service projects and advocacy efforts. The group advocates for women to support women-owned businesses and share ideas for their collective success.
This event was a membership drive for the SHEROES International Networking organization, which in addition to Ghana has chapters in Liberia and Nigeria.
The SHEROES International Networking Group Ghana Chapter is scheduled to meet again next month.

Related Categories