Pearls Growth Club - Holiday Skills Acquisition Camp 2019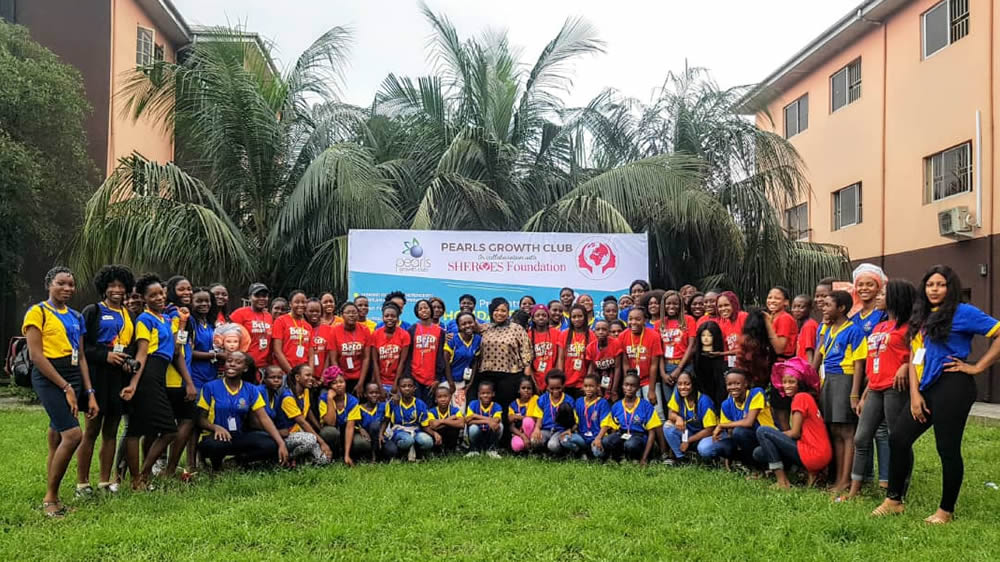 From August 6-9, 2019 more than 200 passionate youth from around the Niger-Delta States gathered for the 3rd annual Pearls Growth Club Holiday Skills Acquisition Camp in Port Harcourt, Rivers State, Nigeria. For Four days, these young ladies learnt from influential speakers and engaged in skill-based workshops.
The event, which is a collaboration of the Pearls Growth Club and SHEROES Foundation, is an enriching experience that aims to empower, educate, and activate the potential of young women to become entrepreneurs. Through this initiative, the young ladies got to meet experts, celebrity champions and women trailblazers. They had 7 different options of training to choose from – Liquid detergent/soap making; Fabric notepad designing and creating; Photography; Make-up artistry; Head Tying; Bead Making and Wig Making. Summit participants uncovered essential skills that can be used immediately to grow their businesses and to become financially empowered to improve their communities.
Programs such as this are needed in our communities to propel young women to business success. SHEROES is very proud to be part of this great cause and we are looking forward to participating in many more life-enhancing projects for the young women of Africa. A special thank you goes out to the President of SING Nigeria Chapter, Honorable Maureen Tamuno for the ingenuity to start this worthy undertaking.

Related Categories